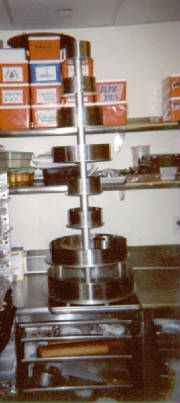 The equipment
pyramid stand - cake ring molds
a few other of pieces of equipment such as;
clear cellophane,
knives and spatulas -
and of course the oven.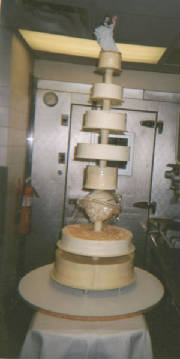 The cake could already be eaten,
it just need to be dressed with effects.
Also, the last tier will have to be disassemble
to allow the cake to pass the door
on a low table on wheels,
until its final destination.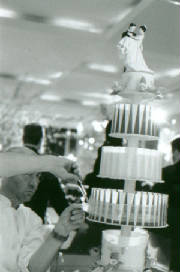 Just a few minutes before its introduction,
we urged for the final touches